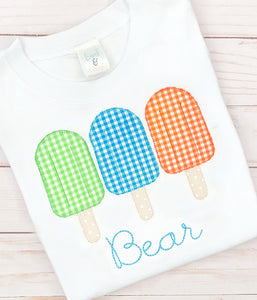 We love this bright & cheerful summer ice pop shirt! Add a name below for the perfect finishing touch!

Our white boutique shirts are the highest quality shirts on the market. They are thick & beautifully constructed. They run true to size. We recommend to size up if unsure.
Bodysuits are also available in sizes newborn, 0-3 month, 3-6 month, and 6-12 month.